Greetings Pirate Staff, Students, and Families- A demanding but productive school year has drawn to a close. As we breathe a huge sigh of relief and launch into summer break, it is fitting to take a moment or two to reflect on how far we have come and where we are headed. First, I want to recognize all of our staff for the dedication, talent, energy and care you bring to your work. You are making a visible difference for our students, families and community. It has been wonderful for me to visit classrooms at all schools this year and to spend time with employees and students. I am always impressed by the teaching and learning taking place in our schools, and it is obvious that everyone is deeply committed to our school community, and the students benefit greatly from these efforts. During the final weeks of school, we have had so much to celebrate - students' final performances, showcases, promotion, and graduation. Thank you to all of you for taking the time to appreciate the students' achievements and encouraging them to find joy in their accomplishments. A big thank you goes out to our employees who are retiring this year-Heidi O'Shea, Joan Peters, and Jackie Werner. We want to express our sincerest thanks for your years of service to the students in Galena, and we wish you the best in your future endeavors. The impact you have on our students is critical to their success and our society's future. As all of you know, we are at the beginning of a long summer to get as much construction done in the current middle school. I am pleased with the progress of the addition (which is nearly finished) and now we turn our focus to a total renovation of the spaces at the current middle school. When we come back in September, you should expect that the interior renovation will largely be done, with the new gym being finished in the fall. While the project has gone remarkably smooth, the students and staff have lived through an entire school year in a construction zone and I commend them for their flexibility and understanding through the process. A very special thanks to the GPS and GMS crew today who moved almost an entire building worth of furniture in just a few hours. We are extremely grateful for the end product when everything will be finished in late Fall. The new school will be a highlight of pride for our community, and I am thankful to the Board for their support of a project that was funded through our 1% sales tax driven by tourism and not local property taxes. The new Galena Elementary and Middle School will bring positive changes for our district, including ensuring that our PK through 8th grade students are in a facility that is safe and conducive to learning for decades to come. With this combination to one PK-8th grade building, I am thrilled that we will be able to lean on Mr. Soat's leadership as the Principal and pivot Mrs. Muehleip to Associate Principal, where she will focus on social emotional learning, special education leadership, and parent outreach. I am confident in both of these school leaders in their new roles to direct our school to a culture of pride and excellence. The collective staff coming together from both buildings will provide additional opportunities for students and staff and I am excited for the future for all involved. Later this summer, I will invite the community to an open house to view the upgrades and tour the entire facility. Speaking of building upgrades, a facility committee has been meeting about facility master planning for Galena High School, which is in dire need of physical upgrades. This planning group of board members and school facility experts have already devoted dozens of hours looking at site plans and interior concepts for the future of GHS. This advisory group has been tasked with making a recommendation to the school board and have meetings scheduled through December. It is our objective to provide students with a safe, innovative learning environment from PK-12th grade while being good stewards for the taxpayers of this community. There will be more to come and the meetings are open to the public-if you are interested in attending please contact me and I will provide you with further details. We're grateful to our teachers, staff, and families who contribute to our success and to all the students who give us hope. We can say with pride that we have helped these students reach their full potential and there is more positive work ahead. Thank you for your support during the 22-23 school year. Tim Vincent Superintendent Galena Unit School District

NOTICE OF PUBLIC HEARING NOTICE IS HEREBY GIVEN that a public hearing will be held on Monday, April 24th at 6:00 p.m. in the Galena High School Library, 1206 N. Franklin Street, Galena, IL 61036 to hear testimony on the intention of the Board of Education of Galena School District #120 to request a modification of State Board Rules and/or School Code Mandates. It is the intent of the District to improve student achievement and to recruit and maintain highly qualified staff. The purpose of the Hearing will be to receive public comment on the proposed waiver of school tuition for children of full-time Galena USD #120 employees. BOARD OF EDUCATION, GALENA UNIT SCHOOL DISTRICT #120

STATE BOUND! Last night Chase, Nick, Cooper & Summer interviewed at the district level in their proficiency areas. THREE are advancing to the Final Five at the state level! Chase Dittmar STATE BOUND in Agricultural Communications Nick Handfelt STATE BOUND in Agricultural Processing Cooper Einsweiler STATE BOUND in Safety Summer Belken represented our chapter and Section well in Agricultural Education! We are so proud of this crew and wish them luck as they prepare to compete on March 25!!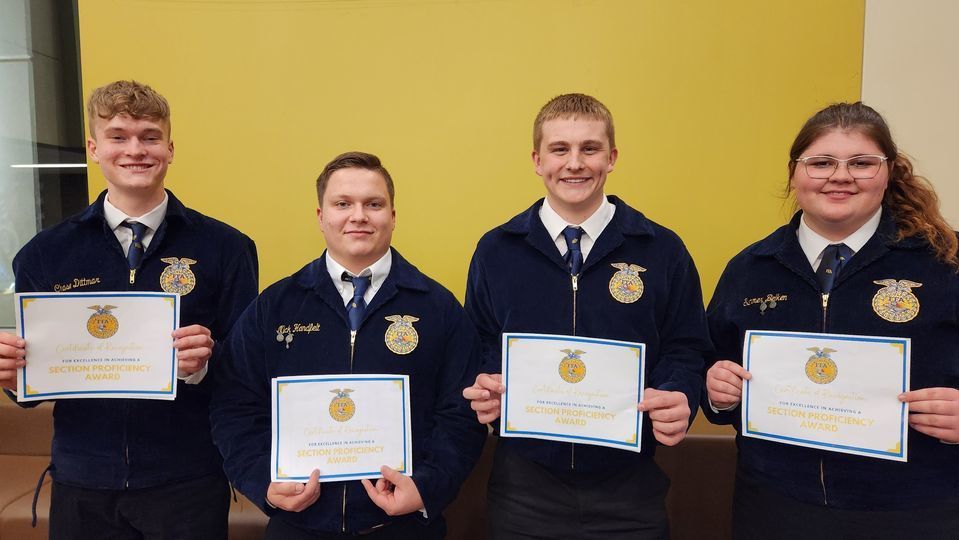 Galena School District will be on a 2 hour delay tomorrow, Thursday, February 23rd with no morning pre-K. We are so sorry for the inconvenience this causes but are not confident rural roads will be safe for school bus travel in the morning.

Due to the Ice Storm Warning, Galena Unit School District will be holding an e-learning day tomorrow, 2-22-23. Stay safe!

Due to the forecasted weather and Winter Storm Warning for tomorrow the Galena School District will be participating in an e-learning day tomorrow, February 16th, 2023. The Galena Middle School girls' basketball game vs. Shullsburg has been rescheduled to Friday (tomorrow) at 4pm and there will be no practices at GMS. GHS Athletic Director Mr. Freed or the basketball coaches will be in contact about tomorrow's activities and potential dates for rescheduling. Finally, thank you for your participation during e-learning last Thursday as we had over 95% student attendance. Be Safe!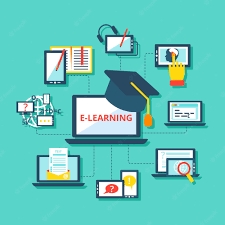 Due to forecasted weather conditions, Galena School District will have a remote learning day on Thursday, February 9th. Please look for an email from your principals/teachers on particulars for individual student classes for tomorrow. Be safe!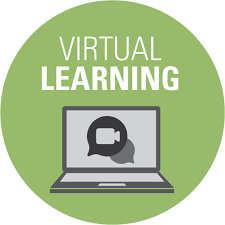 The Galena School District and the Galena Education Foundation have partnered to provide the community an opportunity to nominate successful Galena Alumni for the Pirate Pride Award. The mission of the Pirate Pride Award is to recognize graduates who have impacted society in a positive manner through their outstanding accomplishments and contributions. Recognition for graduates (out of school a minimum of 10 years) is based on their contributions, accomplishments, and impact in life after graduation through any of the following areas: Community, State, National or World Impact Professional Careers Military Service Humanitarian Contributions Leadership Positions/Actions Intercollegiate Accomplishments Lifetime Achievements Contributions and accomplishments to the school district More information about the criteria and process may be found in the document below.
https://docs.google.com/document/d/1ervVWSdyF27-ysF-okd5Ja2fqGyhQRMdg18Ay9p6Mdk/edit
To nominate a deserving candidate electronically for this award, please complete the following form:
https://docs.google.com/forms/d/1hupJe9WWNmMa1lqB9w5PwOy3gvz5QxNojjUBqa_u6fM/edit
Please consider nominating deserving alumni!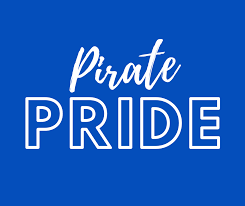 Thank you to the huge crowd who came last night to Blue & White Meet The Pirates Night! Special thanks to the Galena Elks for the meal, First Community Bank for the ice cream, and the Booster Club for such a fun night. Go Pirates! 🏴‍☠️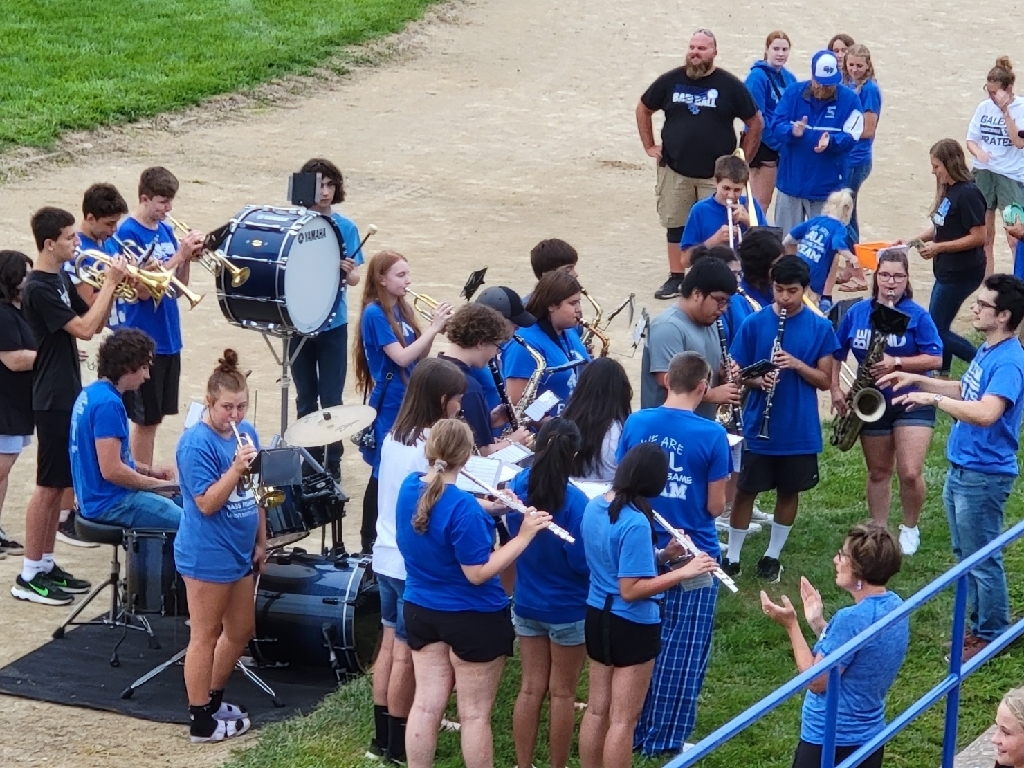 The Galena Unit District #120 Board meeting is tonight at 5:30 in the GHS Library. This meeting may be livestreamed on the Galena Stream YouTube channel at
https://www.youtube.com/channel/UCBPS_6elS-Jik_vRrdxPF_w
. Topics include: -Introduction of new staff -Review of tentative FY23 budget -Approval of updated Teacher Evaluation Plan -Discussion and possible approval of Galena High School Concept Study -Recommendation to Increase Certified Sub Pay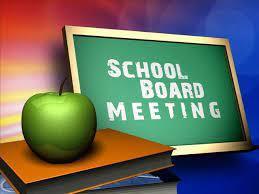 Congratulations to Mrs. Korte for officially starting her 50th year in education! 34 years as a teacher and 16 years as a substitute teacher is truly incredible. Thank you for your dedication and inspiration the last half century!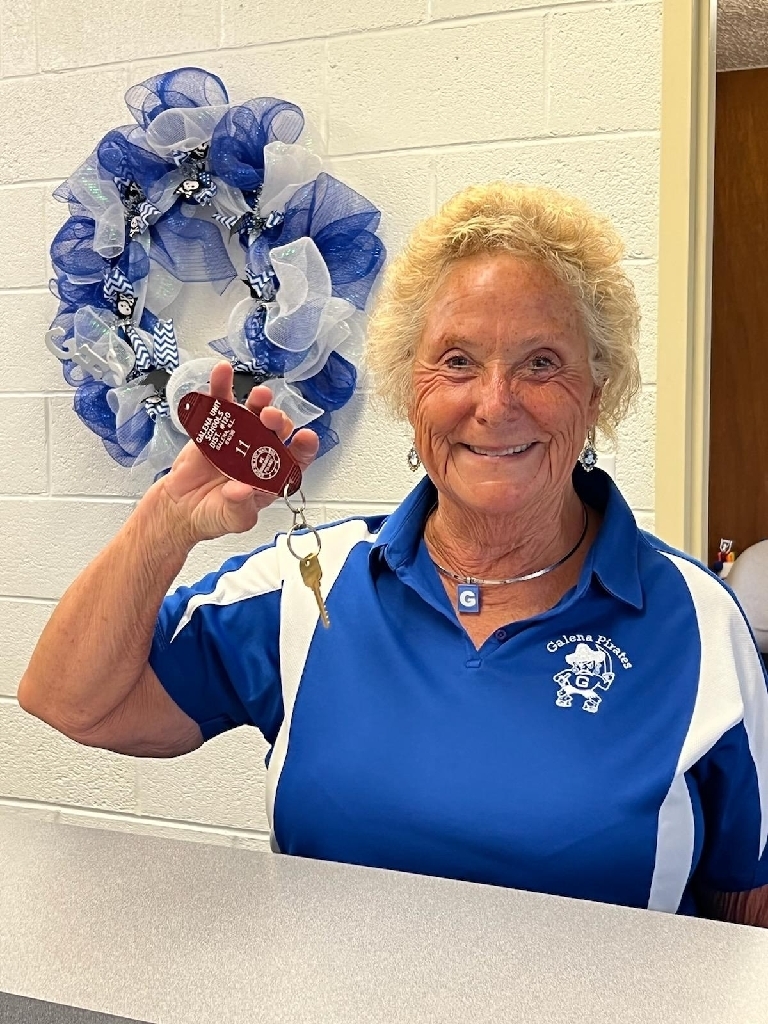 We are happy to officially welcome Mrs. Madeline Hawkins as the new Galena High School Principal. Madeline is a 2003 Galena High School graduate, 2007 University of Iowa graduate, and earned two Master's degree from Loyola Marymount and Harvard University, respectively. Her previous leadership experience was guiding Rocketship Public Charter school in Milwaukee as principal and assistant principal and formerly served as a teacher leader in the Teach for America program in Los Angeles, Las Vegas and Chicago. We are excited to have Madeline on board as a school leader in our district; we also welcome her husband Ryan and their two children, Avery and Eli, to the amazing Galena community.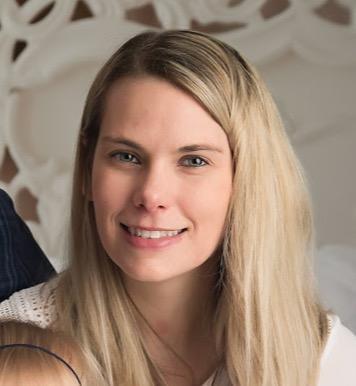 Galena School District #120 is accepting applications for the HEAD COOK position for the 2022-2023 school year. Beginning wage is approximately $17.50 per hour. Essential duties and responsibilities include the following, in addition to cook responsibilities. Other duties may be assigned: · Prepares and communicates food service menu for K-12 students and staff. · Monitors inventory of foods and supplies as well as quantities needed for meal preparation. · Orders food for kitchen service, including government commodities and supplementary food items. The position follows the school calendar. The District offers a competitive health/dental/life insurance and pension benefits package. Applications are available on our District website:
www.gusd120.k12.il.us
and will be accepted until the position is filled. Galena School District #120 is an equal opportunity employer.



Happy Administrative Professionals' Day to our incredible office staff! They are the glue that holds all of our offices and schools together. Becky, Angela, Lynn, and Patti--Thanks for all you do!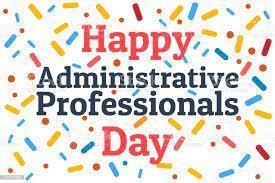 Kids curious and excited to watch day 1 of our project--excavating dirt from the GMS for new construction and filling below the GPS retention pond.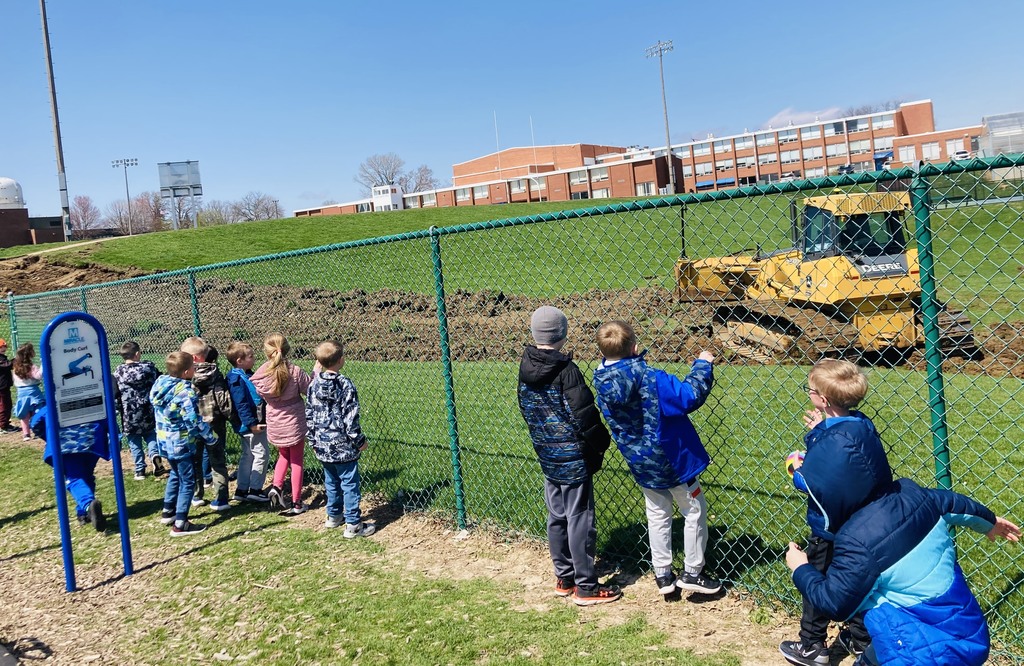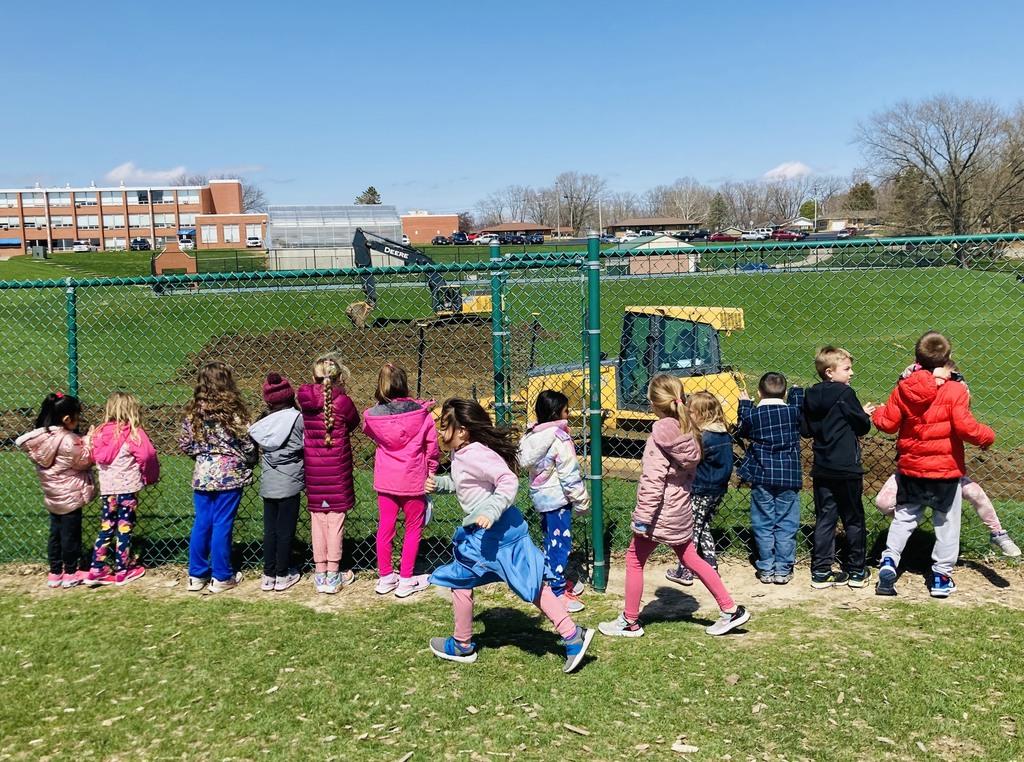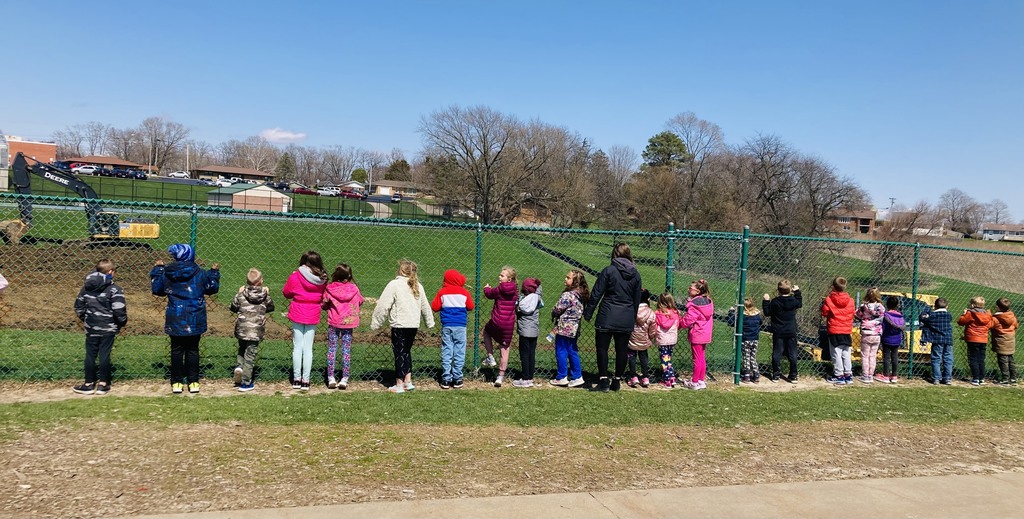 The Galena ARC is excited to announce a wrestling academy for Kindergarten through 8th graders beginning this summer on May 16th-20th at GMS and June 8-10th at the Galena ARC. Please see attached flyer for more information.