Congrats to Ayden Wells our GHS January Artist of the month. Check out all the great artwork and nominees here!
https://5il.co/1o09a

A group of our seniors traveled to SouthWest Technical College this week as they prepare for life after GHS. So excited to see all the great things our Seniors will do next year!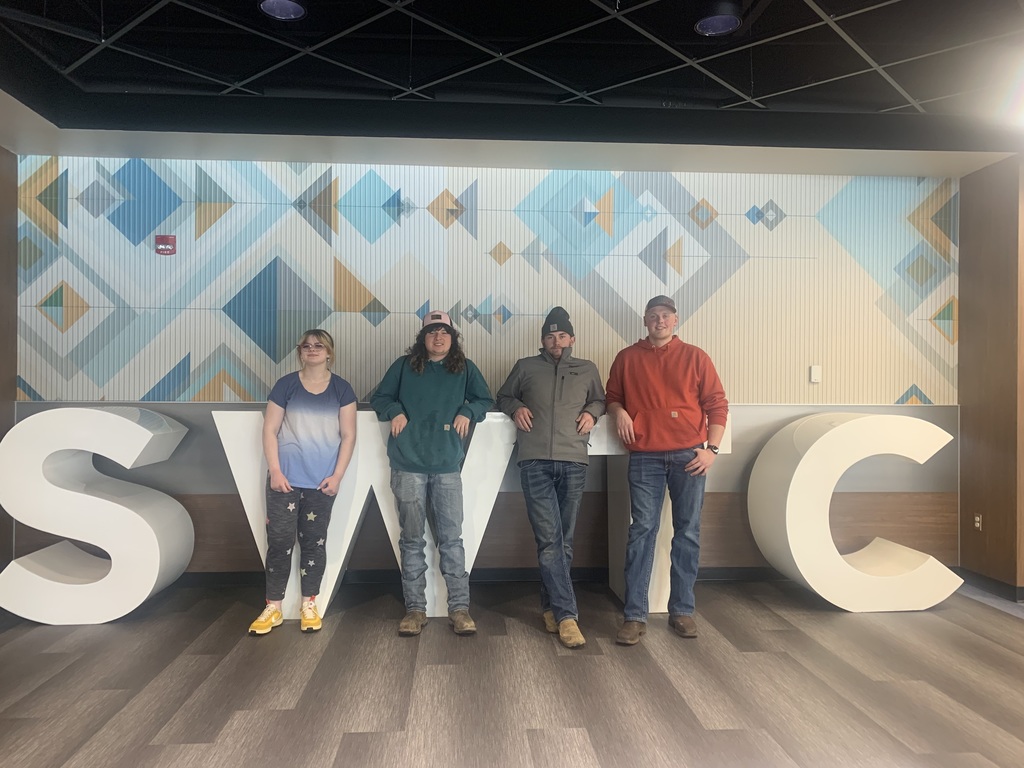 Please stop by the Galena Center for the Arts on February 2 from 5-6pm to check out the art show: Collective Memory. This is a collaborative art show between our students and 5 other high schools in the area. The GHS students that will have work in the show are our NAHS Officers: Emma Furlong, Reagan Simpson, Chloe Roland, Charlie Duncan, Emma Blaum, and Mafe Lopez. This event is free and family friendly. Hope to see you all there!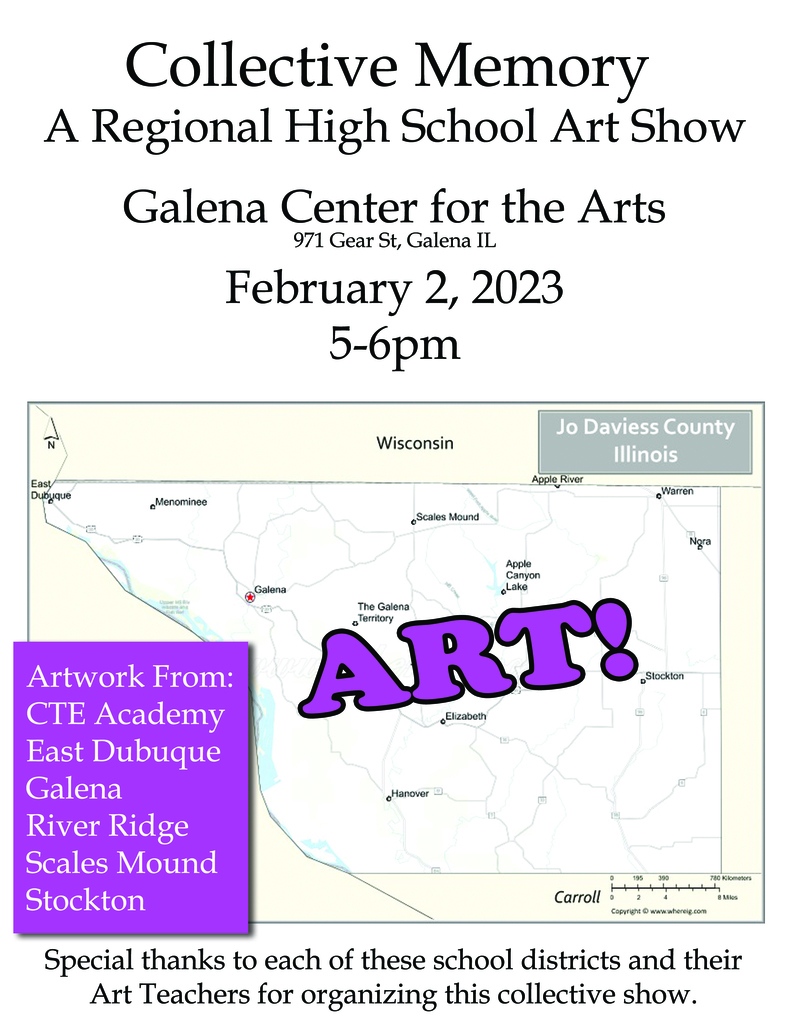 Beginning January 24, parents, students and teachers across Illinois will have an opportunity to participate in the annual statewide Illinois 5Essentials Survey. This survey is designed to generate a detailed picture of the inner workings of your child's school. As a parent, this opportunity will allow you to share your thoughts on the important elements of school effectiveness in a survey about your child's school. To take the survey please visit
http://survey.5-essentials.org/illinois/survey/parent/
and select the appropriate survey to begin. Thank you in advance!

Come join us at Culvers on 1/24 to support the GFT!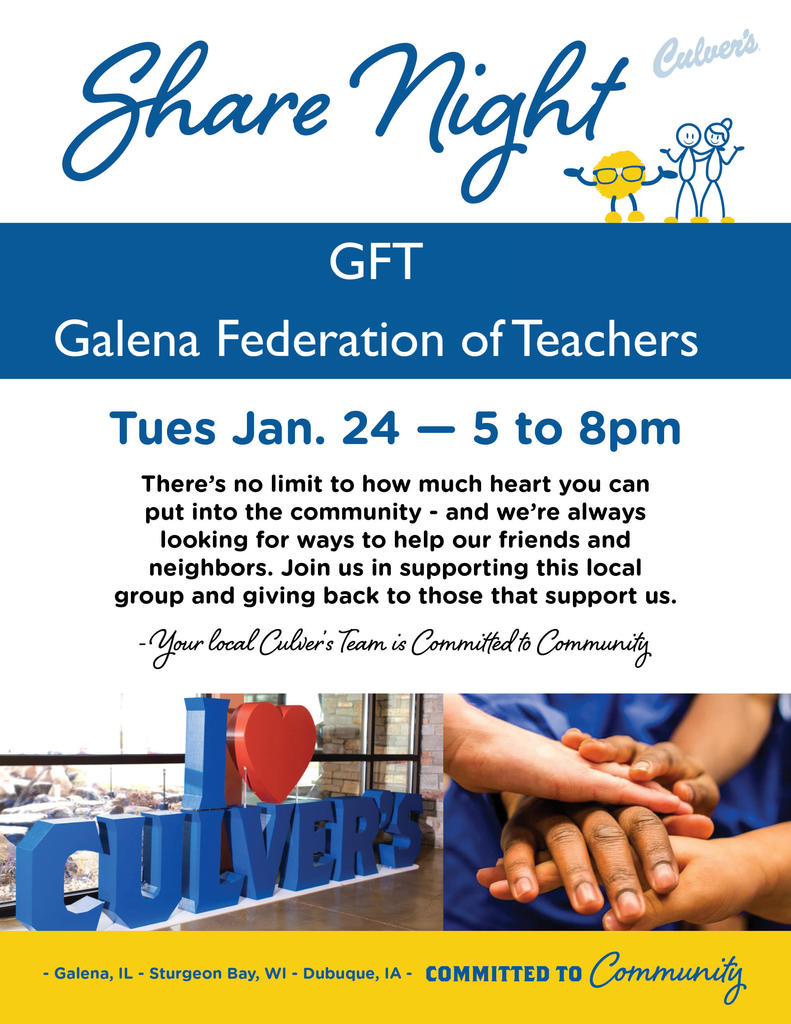 Congratulations to the GHS speech team who competed on Saturday, Jan. 21 at the Rock Falls High School Invitational Speech Tournament. There were 11 teams entered in the tournament and Galana placed 5th overall as a team. Individual award winners were Chase Dittmar who placed 6th in Radio Speaking; Liliana Asta who placed 5th in Special Occasion Speaking; Cael Ozee who placed 2nd in Radio Speaking and Emma Blaum who placed 2nd in Oratorical Declamation and 1st in Radio Speaking. The team has one more tournament before the IHSA Regional. If you want to support the speech team and find out what their performances are all about - join us on Friday, Feb. 3 at Galana Center for the Arts for the First Annual Speech Showcase at 6:30.


Congratulations to Natalie Garcia-Ayal for being chosen as GHS December Artist of the month. Check out her artwork and our other nominees here.
https://5il.co/1mokf

Last night was our Winter Galena High School Band and Choir Concert. It was an incredible night showcasing the great talent at GHS. Thank you Ms. Streich, Mr. Suau, and our very talented student musicians for all your hard work!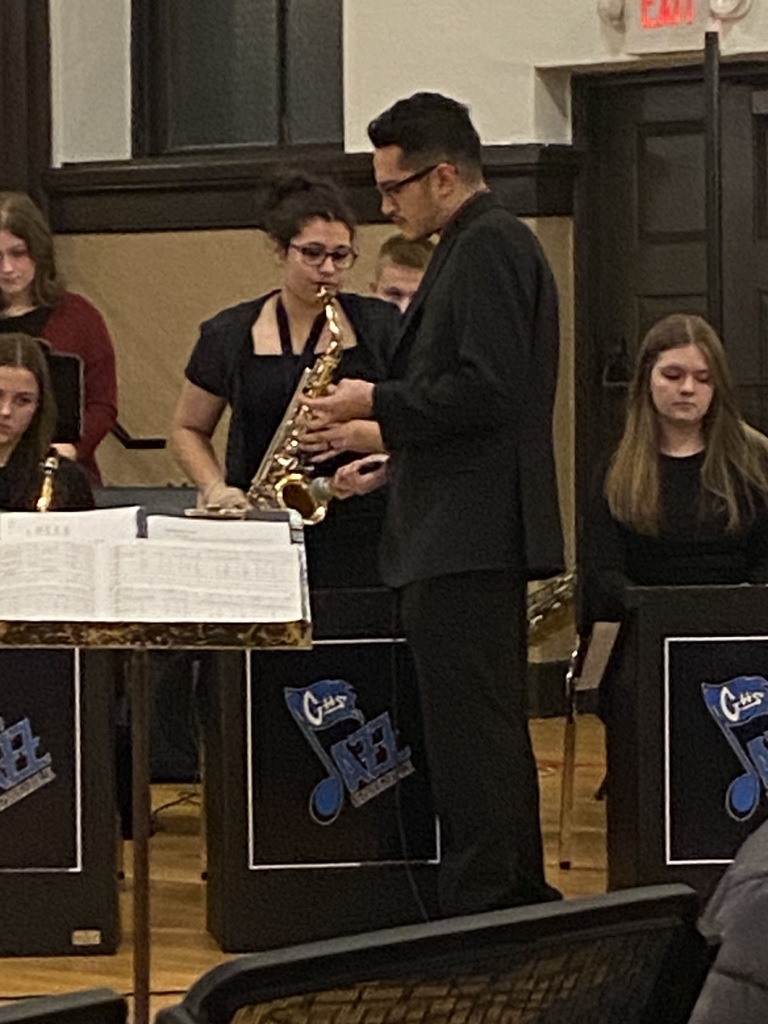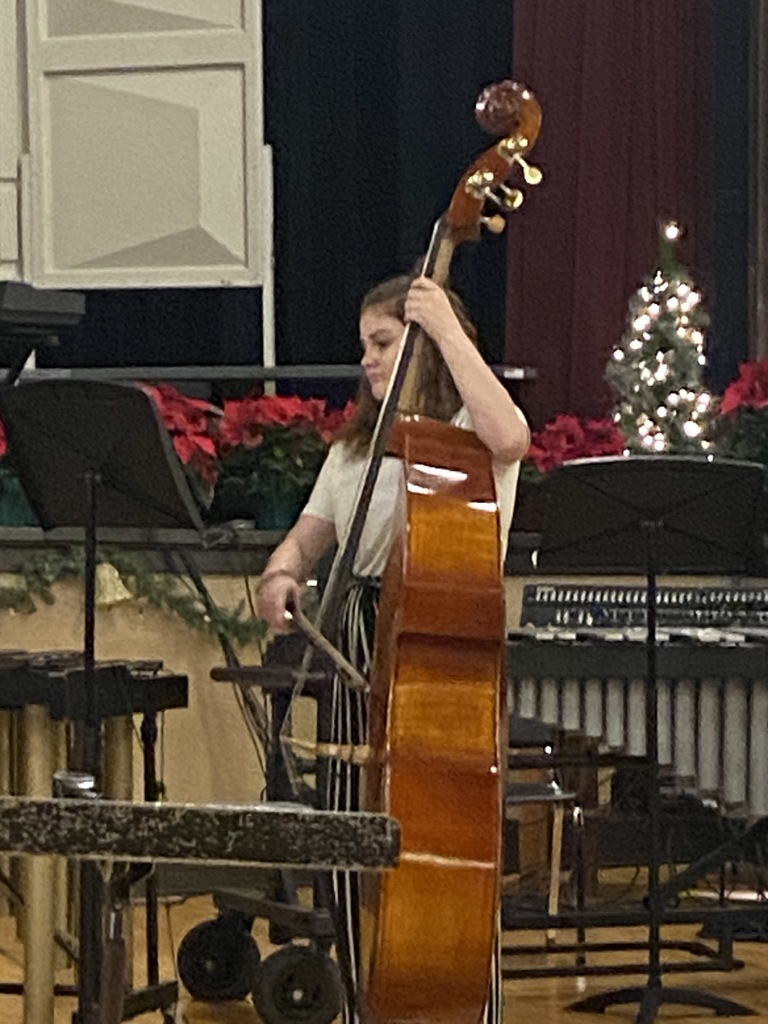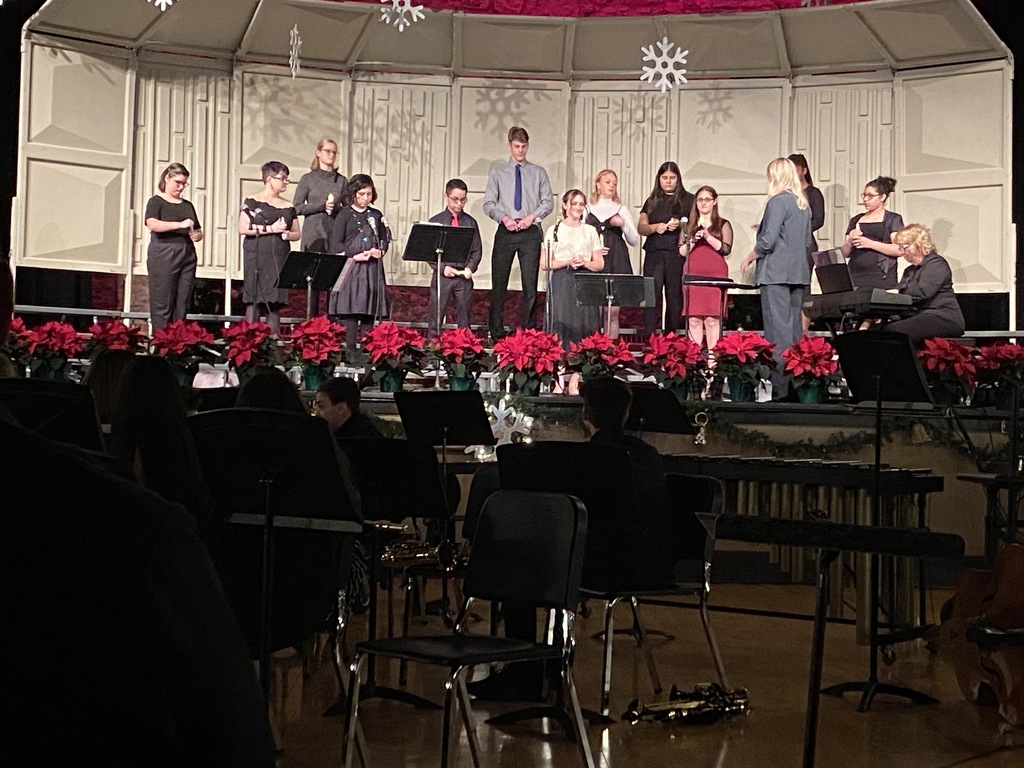 The GHS Key Club is helping with Holiday Gift Wrapping. See the Flyer for details.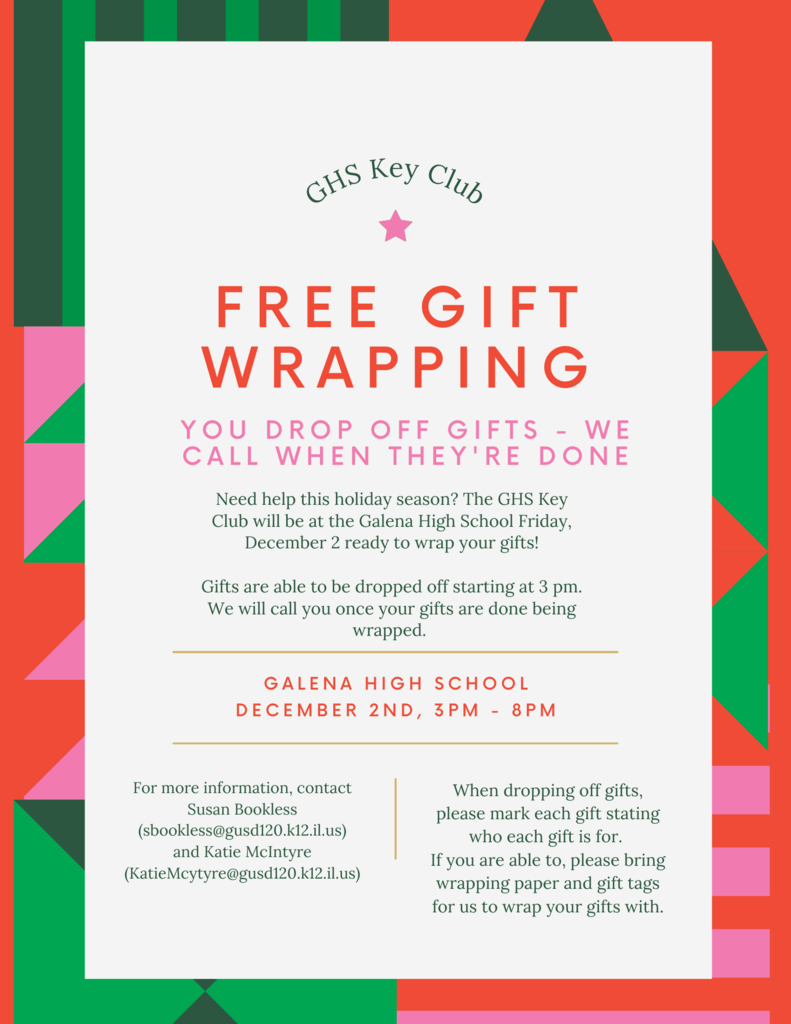 Thank you to Culvers for the GHS Cheer Share Night! Thank you to all the community member that came out to support!

The NAHS showcased their Art Work at the Galena Center for the Arts. Come and check it out! Artwork will be up in the youth gallery space for the month of November. Galena Center for the Arts is open Th-Sun from 11am-4pm.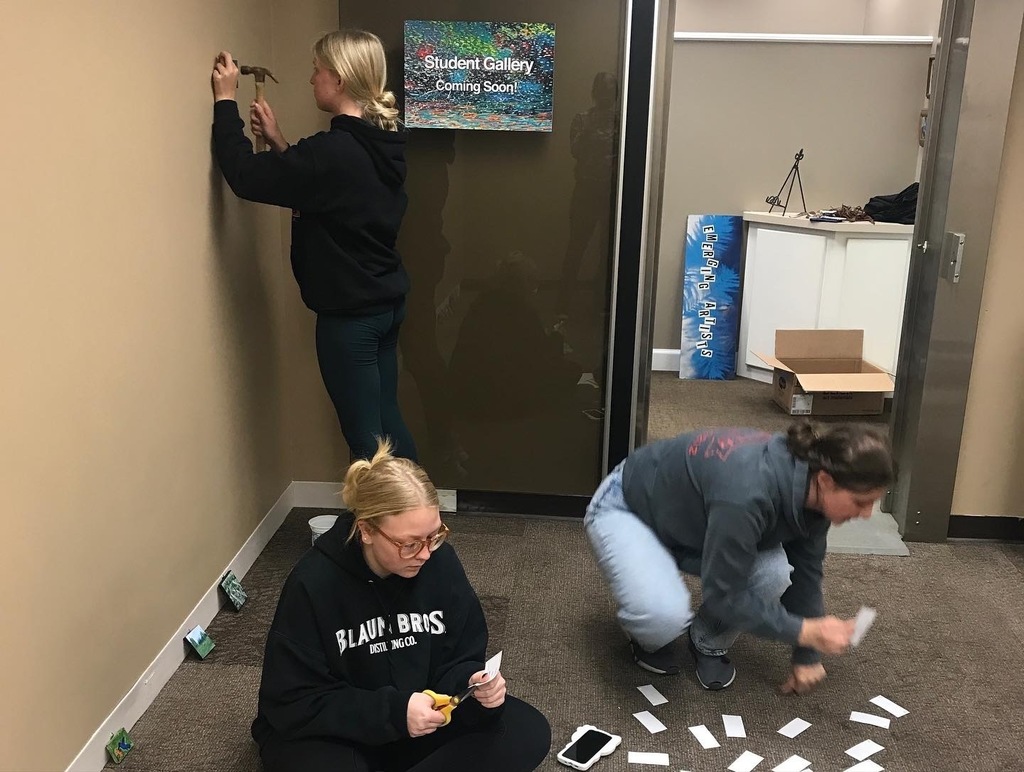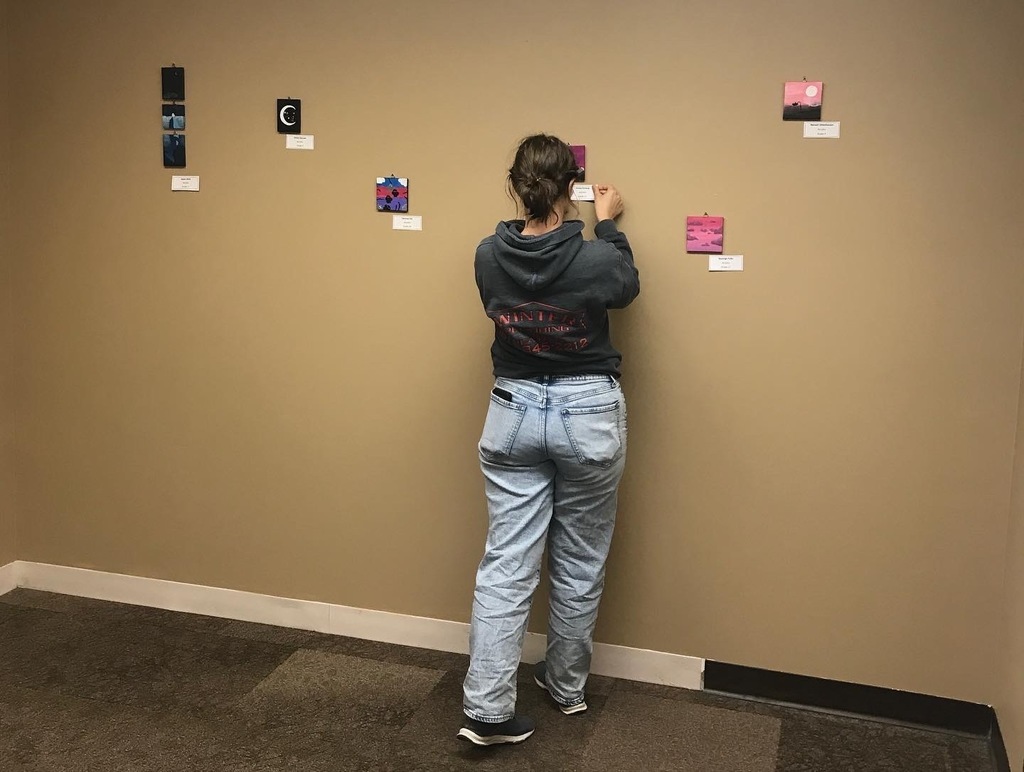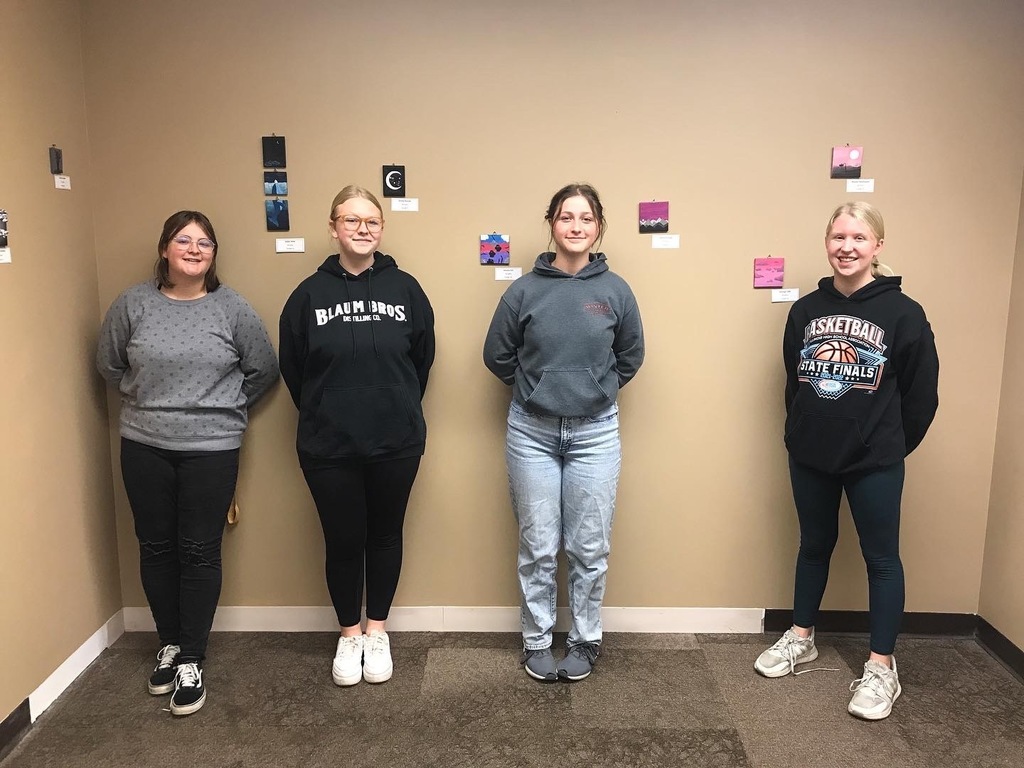 Our GHS Key Club hosted a community babysitting night. A ton of fun was had by all.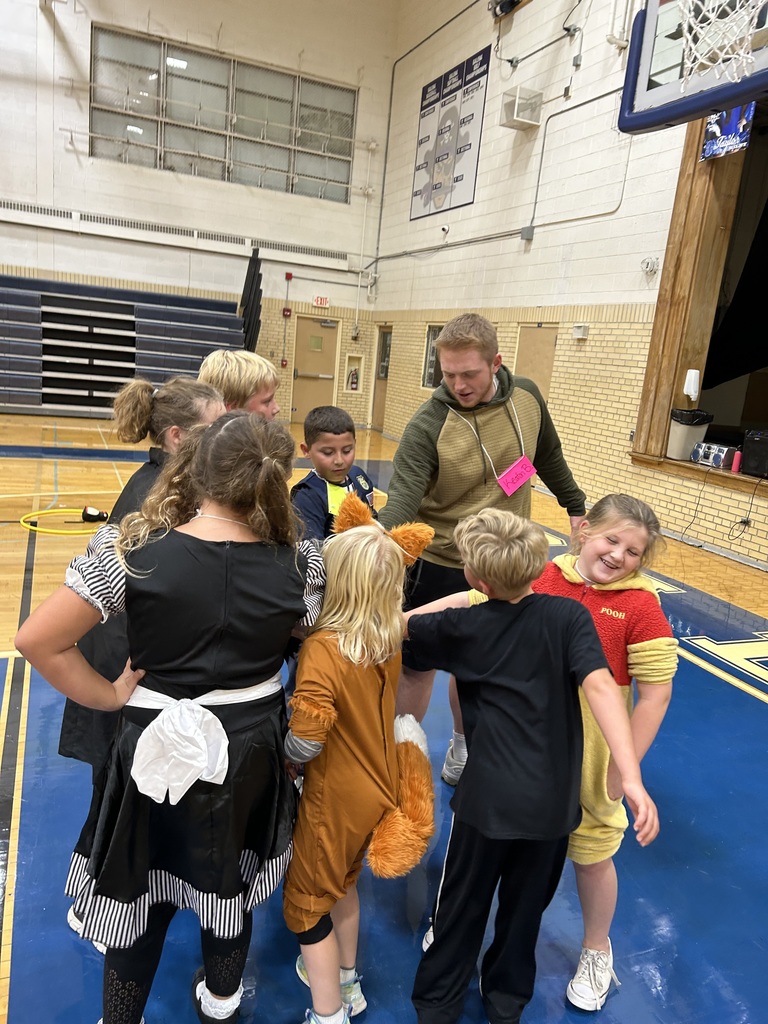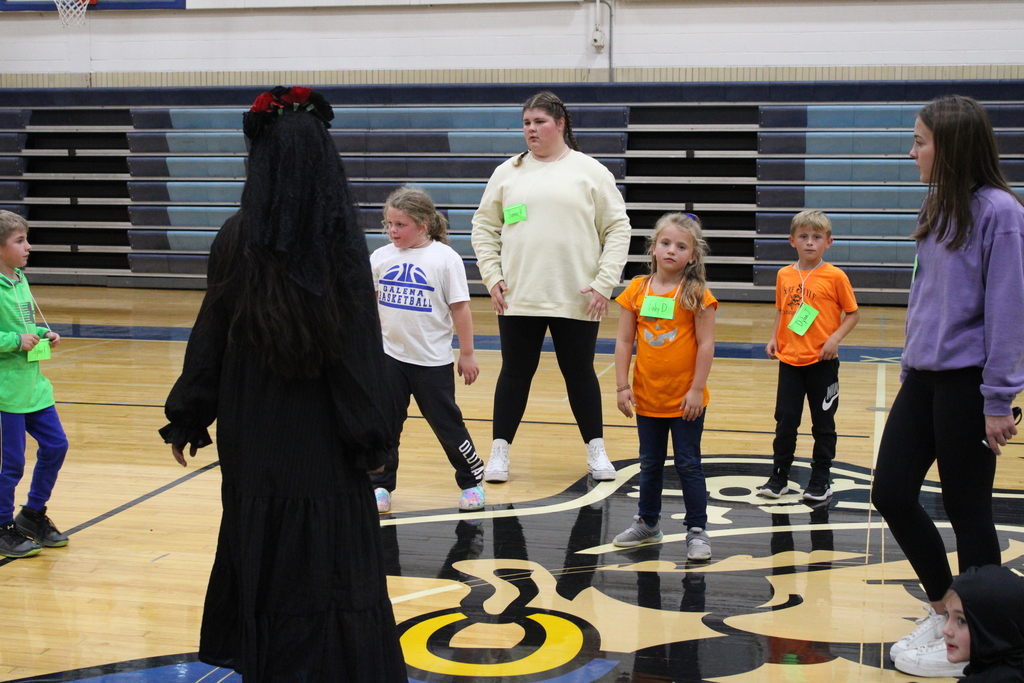 Last Friday GHS showed their support and helped spread awareness for Domestic Violence Awareness month by wearing purple.
Tomorrow is high school picture day! 2:30 - 3:30 - Freshmen 3:30 - 4:30 - Sophomores 4:30 - 5:30 - Juniors 5:30 - 6:30 - Seniors Picture forms went out in the mail last week, if you did not get one and want to order online - follow this link -
http://weberportraits.orderschoolpix.com/52005

We are happy to officially welcome Mrs. Madeline Hawkins as the new Galena High School Principal. Madeline is a 2003 Galena High School graduate, 2007 University of Iowa graduate, and earned two Master's degree from Loyola Marymount and Harvard University, respectively. Her previous leadership experience was guiding Rocketship Public Charter school in Milwaukee as principal and assistant principal and formerly served as a teacher leader in the Teach for America program in Los Angeles, Las Vegas and Chicago. We are excited to have Madeline on board as a school leader in our district; we also welcome her husband Ryan and their two children, Avery and Eli, to the amazing Galena community.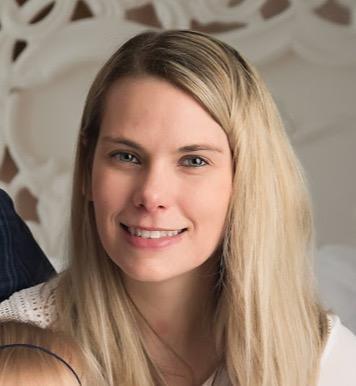 ESL Family Game Night was held last evening at GPS! What a great evening of smiles, laughs and family fun!