Greetings Pirate Staff, Students, and Families- A demanding but productive school year has drawn to a close. As we breathe a huge sigh of relief and launch into summer break, it is fitting to take a moment or two to reflect on how far we have come and where we are headed. First, I want to recognize all of our staff for the dedication, talent, energy and care you bring to your work. You are making a visible difference for our students, families and community. It has been wonderful for me to visit classrooms at all schools this year and to spend time with employees and students. I am always impressed by the teaching and learning taking place in our schools, and it is obvious that everyone is deeply committed to our school community, and the students benefit greatly from these efforts. During the final weeks of school, we have had so much to celebrate - students' final performances, showcases, promotion, and graduation. Thank you to all of you for taking the time to appreciate the students' achievements and encouraging them to find joy in their accomplishments. A big thank you goes out to our employees who are retiring this year-Heidi O'Shea, Joan Peters, and Jackie Werner. We want to express our sincerest thanks for your years of service to the students in Galena, and we wish you the best in your future endeavors. The impact you have on our students is critical to their success and our society's future. As all of you know, we are at the beginning of a long summer to get as much construction done in the current middle school. I am pleased with the progress of the addition (which is nearly finished) and now we turn our focus to a total renovation of the spaces at the current middle school. When we come back in September, you should expect that the interior renovation will largely be done, with the new gym being finished in the fall. While the project has gone remarkably smooth, the students and staff have lived through an entire school year in a construction zone and I commend them for their flexibility and understanding through the process. A very special thanks to the GPS and GMS crew today who moved almost an entire building worth of furniture in just a few hours. We are extremely grateful for the end product when everything will be finished in late Fall. The new school will be a highlight of pride for our community, and I am thankful to the Board for their support of a project that was funded through our 1% sales tax driven by tourism and not local property taxes. The new Galena Elementary and Middle School will bring positive changes for our district, including ensuring that our PK through 8th grade students are in a facility that is safe and conducive to learning for decades to come. With this combination to one PK-8th grade building, I am thrilled that we will be able to lean on Mr. Soat's leadership as the Principal and pivot Mrs. Muehleip to Associate Principal, where she will focus on social emotional learning, special education leadership, and parent outreach. I am confident in both of these school leaders in their new roles to direct our school to a culture of pride and excellence. The collective staff coming together from both buildings will provide additional opportunities for students and staff and I am excited for the future for all involved. Later this summer, I will invite the community to an open house to view the upgrades and tour the entire facility. Speaking of building upgrades, a facility committee has been meeting about facility master planning for Galena High School, which is in dire need of physical upgrades. This planning group of board members and school facility experts have already devoted dozens of hours looking at site plans and interior concepts for the future of GHS. This advisory group has been tasked with making a recommendation to the school board and have meetings scheduled through December. It is our objective to provide students with a safe, innovative learning environment from PK-12th grade while being good stewards for the taxpayers of this community. There will be more to come and the meetings are open to the public-if you are interested in attending please contact me and I will provide you with further details. We're grateful to our teachers, staff, and families who contribute to our success and to all the students who give us hope. We can say with pride that we have helped these students reach their full potential and there is more positive work ahead. Thank you for your support during the 22-23 school year. Tim Vincent Superintendent Galena Unit School District

Greetings Pirate Staff, Students, and Families- A demanding but productive school year has drawn to a close. As we breathe a huge sigh of relief and launch into summer break, it is fitting to take a moment or two to reflect on how far we have come and where we are headed. First, I want to recognize all of our staff for the dedication, talent, energy and care you bring to your work. You are making a visible difference for our students, families and community. It has been wonderful for me to visit classrooms at all schools this year and to spend time with employees and students. I am always impressed by the teaching and learning taking place in our schools, and it is obvious that everyone is deeply committed to our school community, and the students benefit greatly from these efforts. During the final weeks of school, we have had so much to celebrate - students' final performances, showcases, promotion, and graduation. Thank you to all of you for taking the time to appreciate the students' achievements and encouraging them to find joy in their accomplishments. A big thank you goes out to our employees who are retiring this year-Heidi O'Shea, Joan Peters, and Jackie Werner. We want to express our sincerest thanks for your years of service to the students in Galena, and we wish you the best in your future endeavors. The impact you have on our students is critical to their success and our society's future. As all of you know, we are at the beginning of a long summer to get as much construction done in the current middle school. I am pleased with the progress of the addition (which is nearly finished) and now we turn our focus to a total renovation of the spaces at the current middle school. When we come back in September, you should expect that the interior renovation will largely be done, with the new gym being finished in the fall. While the project has gone remarkably smooth, the students and staff have lived through an entire school year in a construction zone and I commend them for their flexibility and understanding through the process. A very special thanks to the GPS and GMS crew today who moved almost an entire building worth of furniture in just a few hours. We are extremely grateful for the end product when everything will be finished in late Fall. The new school will be a highlight of pride for our community, and I am thankful to the Board for their support of a project that was funded through our 1% sales tax driven by tourism and not local property taxes. The new Galena Elementary and Middle School will bring positive changes for our district, including ensuring that our PK through 8th grade students are in a facility that is safe and conducive to learning for decades to come. With this combination to one PK-8th grade building, I am thrilled that we will be able to lean on Mr. Soat's leadership as the Principal and pivot Mrs. Muehleip to Associate Principal, where she will focus on social emotional learning, special education leadership, and parent outreach. I am confident in both of these school leaders in their new roles to direct our school to a culture of pride and excellence. The collective staff coming together from both buildings will provide additional opportunities for students and staff and I am excited for the future for all involved. Later this summer, I will invite the community to an open house to view the upgrades and tour the entire facility. Speaking of building upgrades, a facility committee has been meeting about facility master planning for Galena High School, which is in dire need of physical upgrades. This planning group of board members and school facility experts have already devoted dozens of hours looking at site plans and interior concepts for the future of GHS. This advisory group has been tasked with making a recommendation to the school board and have meetings scheduled through December. It is our objective to provide students with a safe, innovative learning environment from PK-12th grade while being good stewards for the taxpayers of this community. There will be more to come and the meetings are open to the public-if you are interested in attending please contact me and I will provide you with further details. We're grateful to our teachers, staff, and families who contribute to our success and to all the students who give us hope. We can say with pride that we have helped these students reach their full potential and there is more positive work ahead. Thank you for your support during the 22-23 school year. Tim Vincent Superintendent Galena Unit School District

The GMS 7th grade celebrated "Pi Day" yesterday with various math activities. The winner of the Pi contest was able to recite Pi to 109 digits!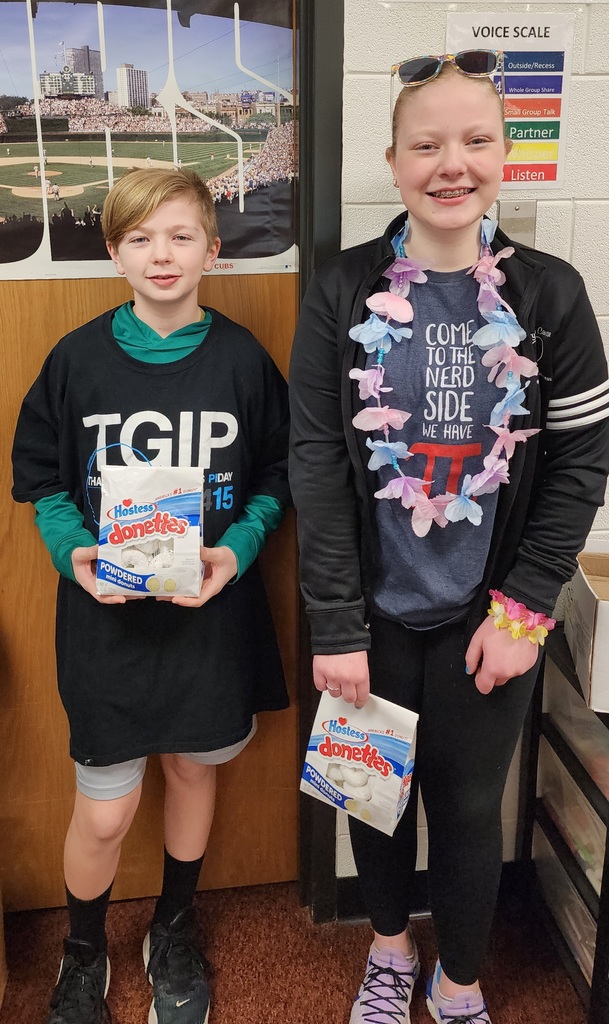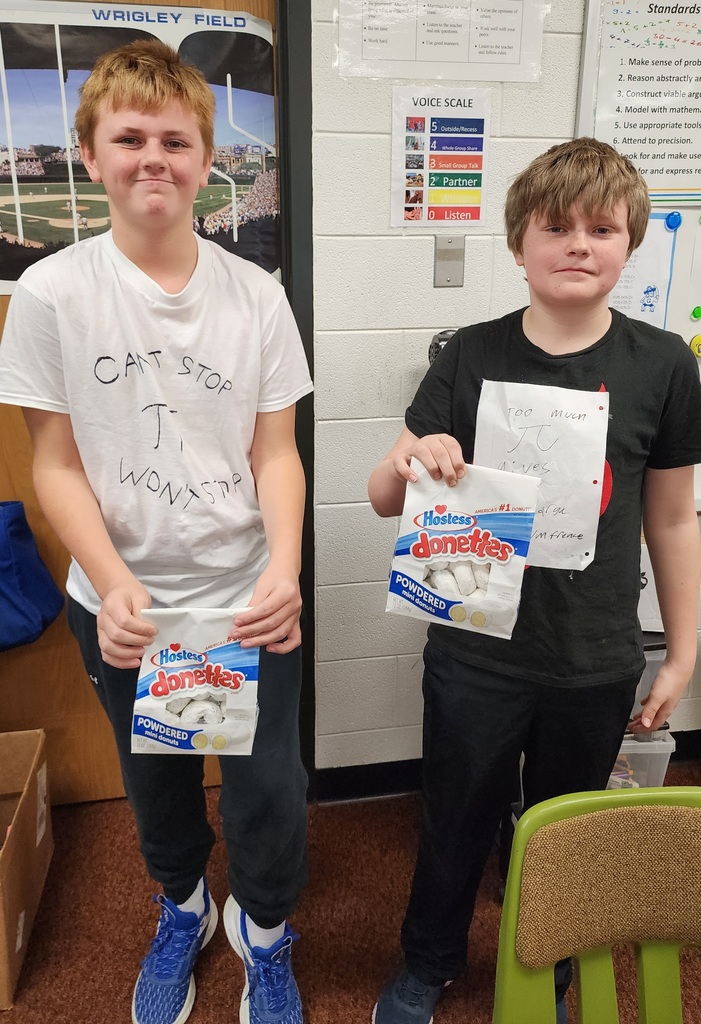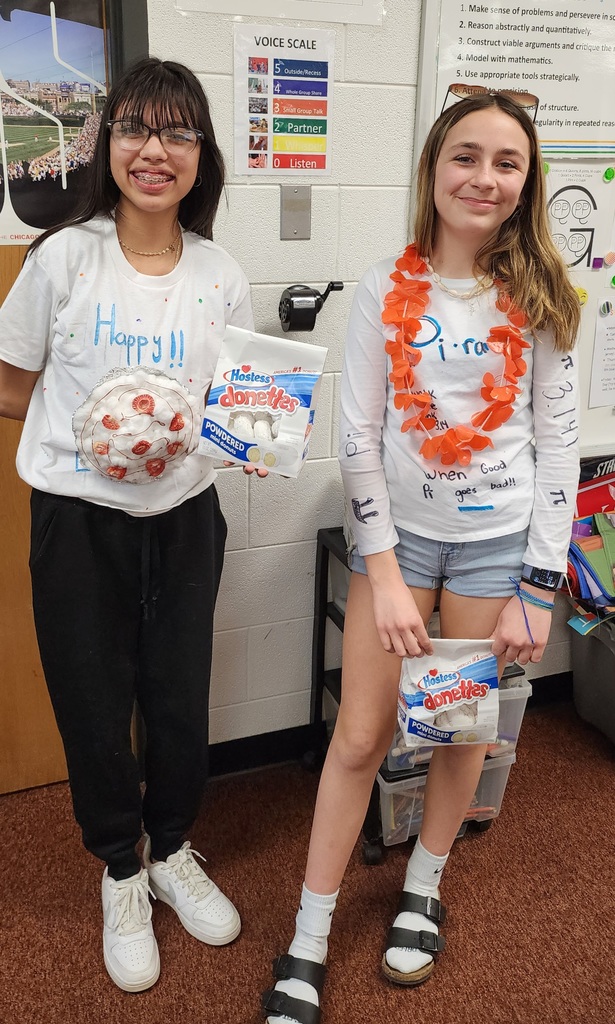 Due to the weather we will be postponing our Solo Ensemble showcase at the Galena Center for the Arts that was scheduled for this evening, 2/23. We are working with the Galena Center for the Arts to reschedule and will send out the new date and times as soon as we have them. We apologize for the inconvenience and are excited to watch these talented musicians soon.

Galena School District will be on a 2 hour delay tomorrow, Thursday, February 23rd with no morning pre-K. We are so sorry for the inconvenience this causes but are not confident rural roads will be safe for school bus travel in the morning.

Due to the Ice Storm Warning, Galena Unit School District will be holding an e-learning day tomorrow, 2-22-23. Stay safe!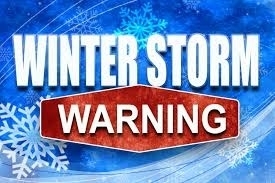 Due to the forecasted weather and Winter Storm Warning for tomorrow the Galena School District will be participating in an e-learning day tomorrow, February 16th, 2023. The Galena Middle School girls' basketball game vs. Shullsburg has been rescheduled to Friday (tomorrow) at 4pm and there will be no practices at GMS. GHS Athletic Director Mr. Freed or the basketball coaches will be in contact about tomorrow's activities and potential dates for rescheduling. Finally, thank you for your participation during e-learning last Thursday as we had over 95% student attendance. Be Safe!

GMS 8th Grade STEM students showing off their pull-cars to the Pre-School Students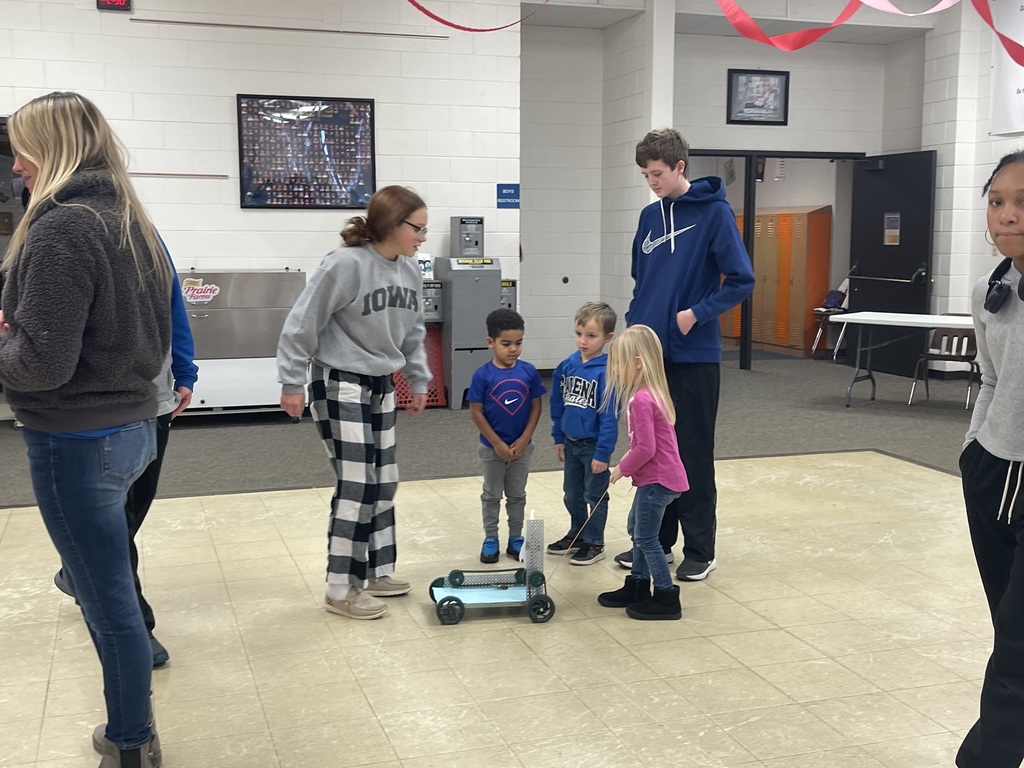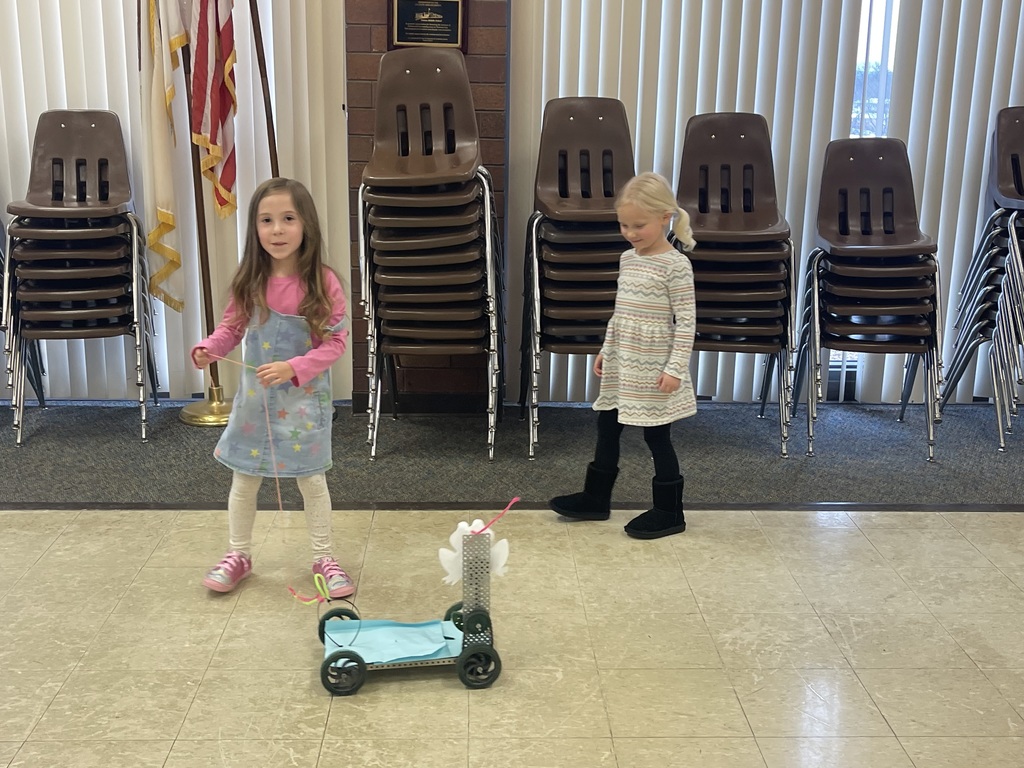 Another highly successful trip to Lorado Taft for our 6th graders. Although no snow, it was a great experience for our students!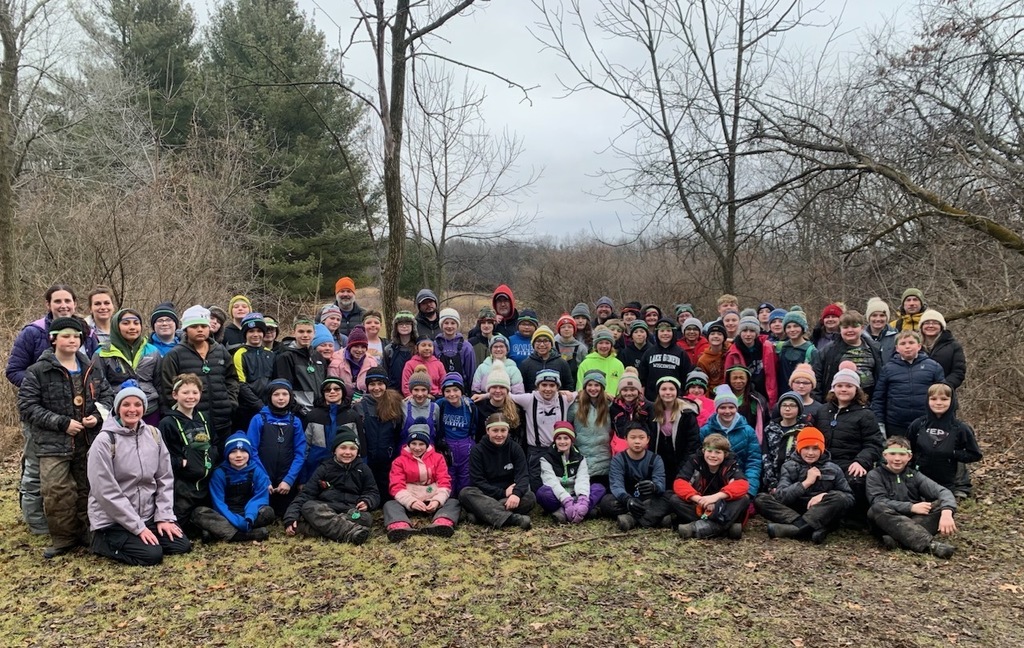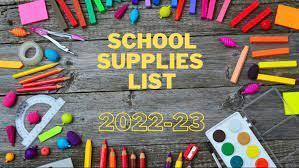 ESL Family Game Night was held last evening at GPS! What a great evening of smiles, laughs and family fun!

Some GMS 7th & 8th grade math students attended the UW-Platteville Engineering Expo today to have their Balsa Bridges tested today along with many other engineering exhibits.