The annual GPS Toy Drive will be held the week of November 28th-December 2nd. We will be collecting items for families in our community, who are in need this holiday season. New items needed for donations: - Clothing of all sizes - Toys for all ages- Socks of all sizes - Family games/puzzles- Hats, mittens, gloves - Blankets, pillows, sheets - Children's books - Art and school supplies- Gift cards Poopsie's is offering 25% off items purchased for our toy drive! **If you are a family in need of extra assistance this holiday season, please contact our local police department at (815) 777-2131.**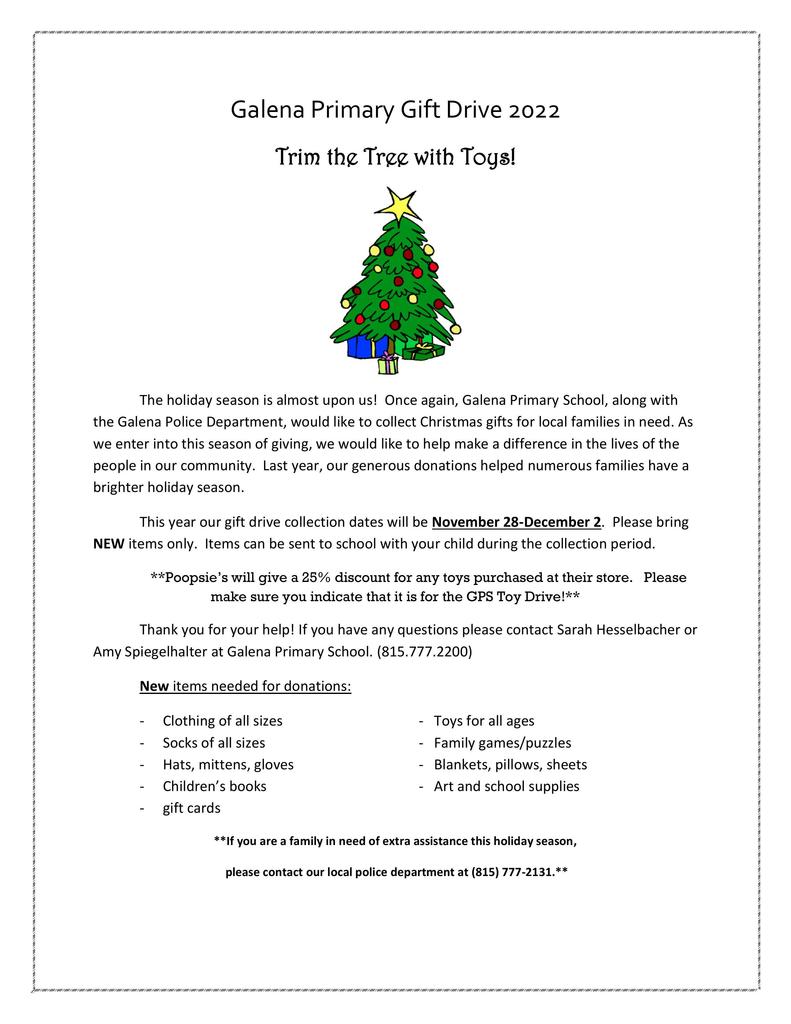 We are excited to welcome our students back from break on January 3rd! Our winter-themed hallway is ready, filled with lots of cool and creative snowmen, and at the end, a couple of very cute penguins!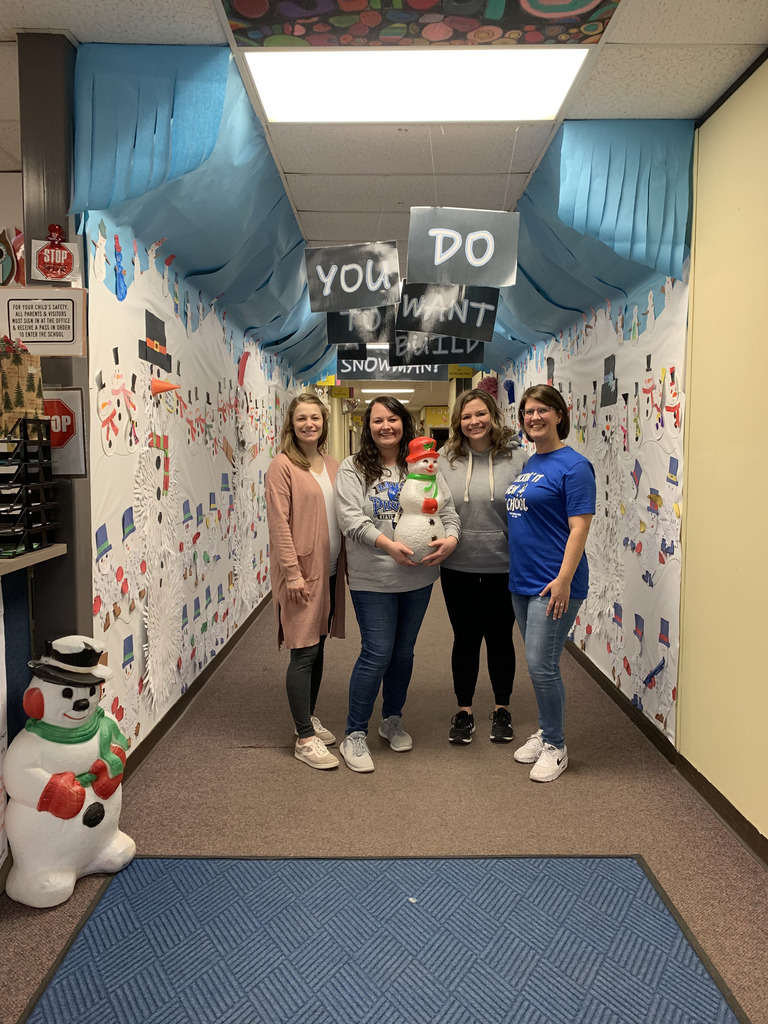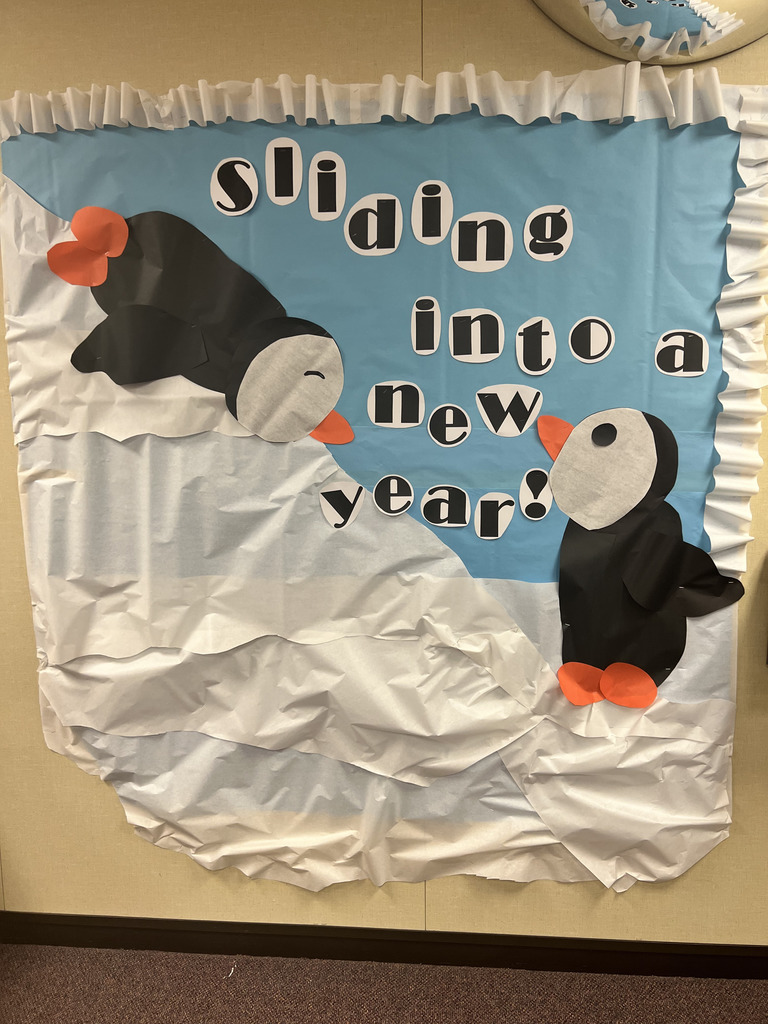 Tonight (11/22) is our PBIS Share Night at Culvers! Dine in or carry out from 5-8 PM to support the PBIS program at Galena Primary. Hope to see you there! Thank you!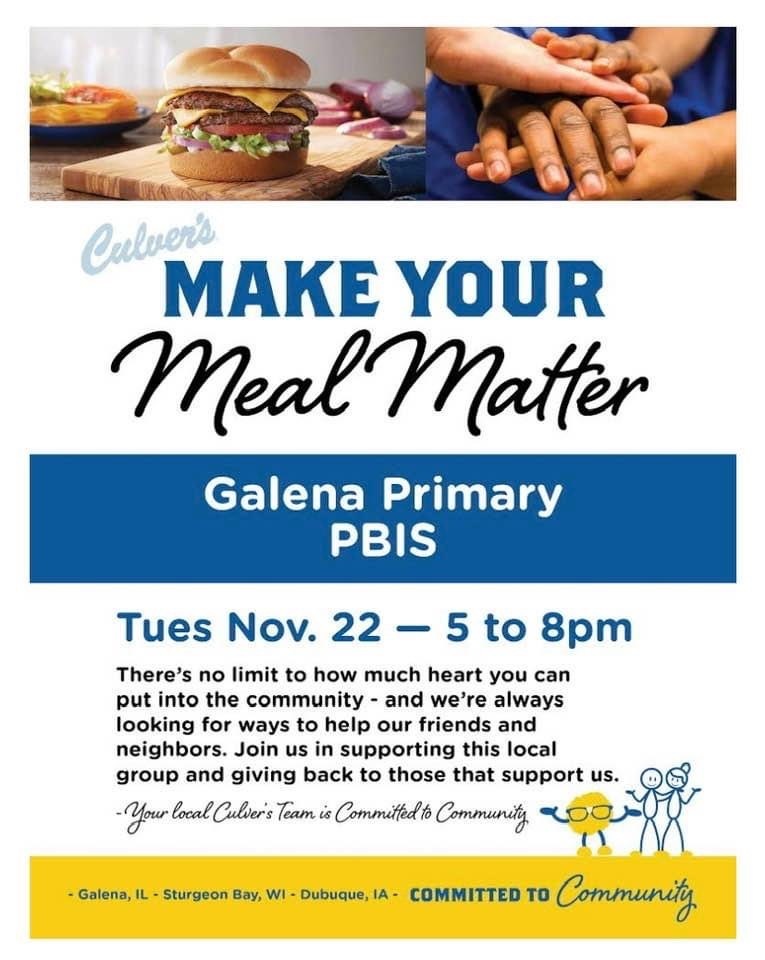 Here are some important dates and reminders for GPS! *Tomorrow, November 22nd we will dismiss early, at 2:00 PM, for Thanksgiving break. *GPS will have our annual Toy Drive the week of Nov. 28th - Dec. 2nd. *The GPS annual Food Drive will be held the week of December 5th - 9th. Have a happy Thanksgiving!
GPS families: Don't forget to check the Digital Locker on our website for information on upcoming events and community activities! To do this, visit our website at
https://www.gusd120.k12.il.us/o/gps
, in the drop down menu click on Documents, select Galena Primary School, then Virtual Backpack.
Our 3rd Graders are working on letter writing. Mrs. Feyen's class wrote a thank you letter together to give to Mrs. Digman!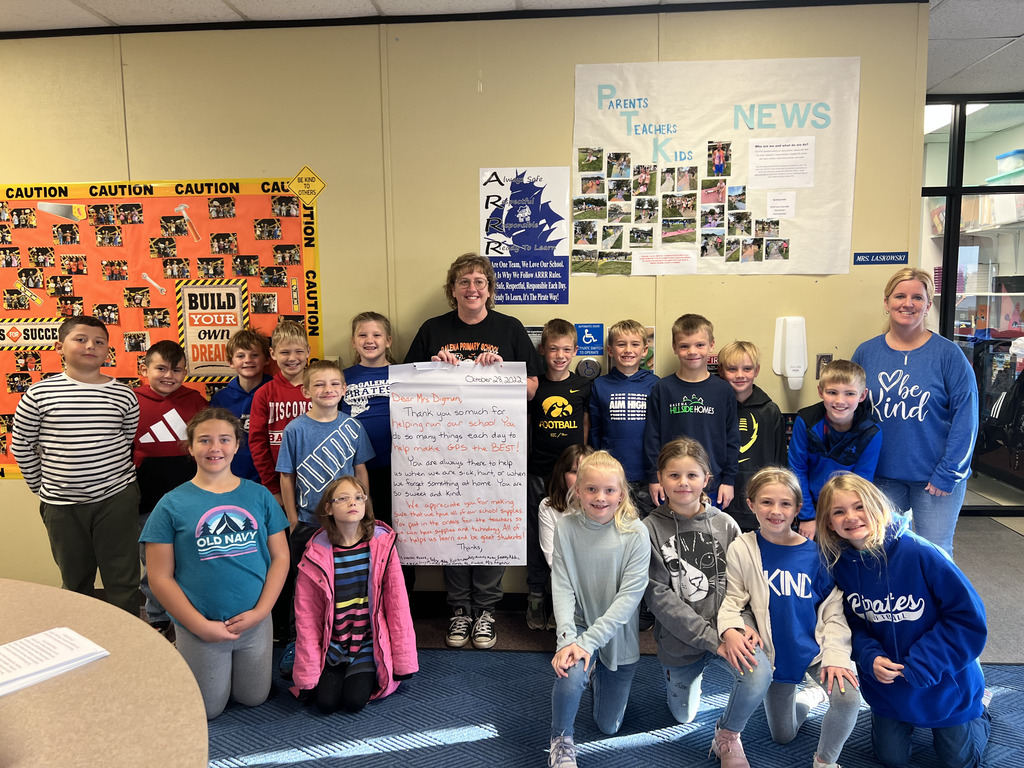 The GHS Key Club will be offering Halloween Babysitting on October 28th from 6:00 - 9:00 PM. Permission forms and information was sent home with students this week! You can also find the registration form in the Virtual Backpack on our website!
Color Run fun! Thanks to the PTK and everyone who helped! Check out these colorful kids!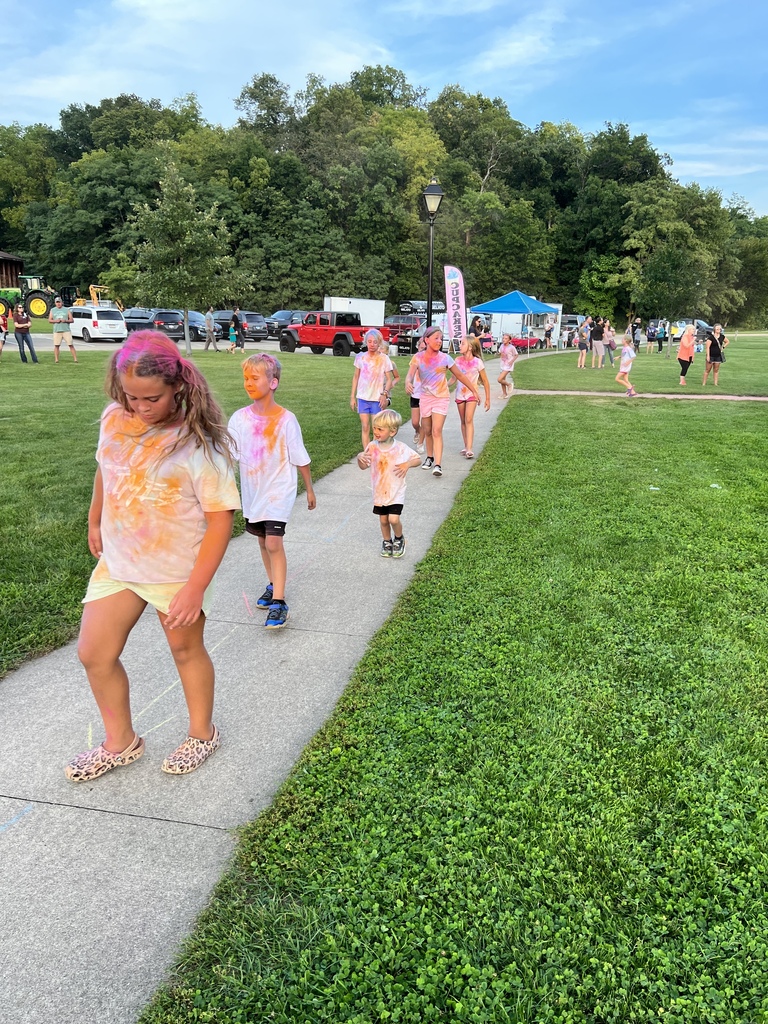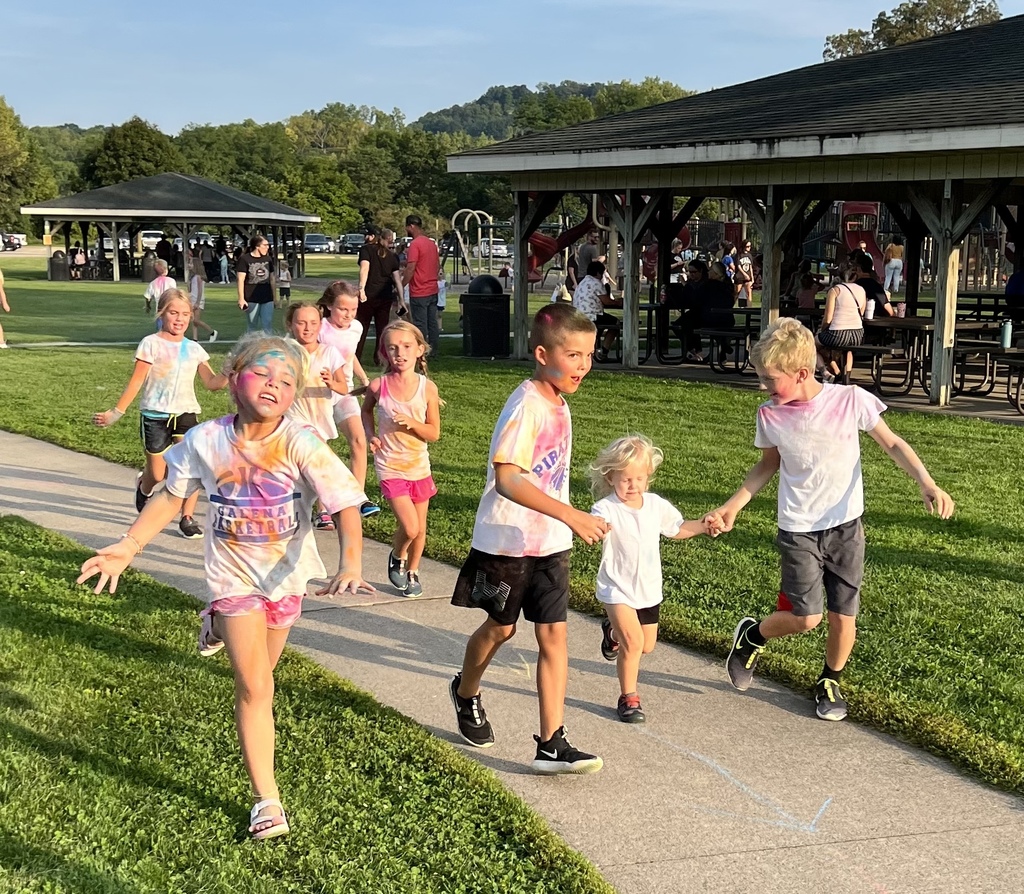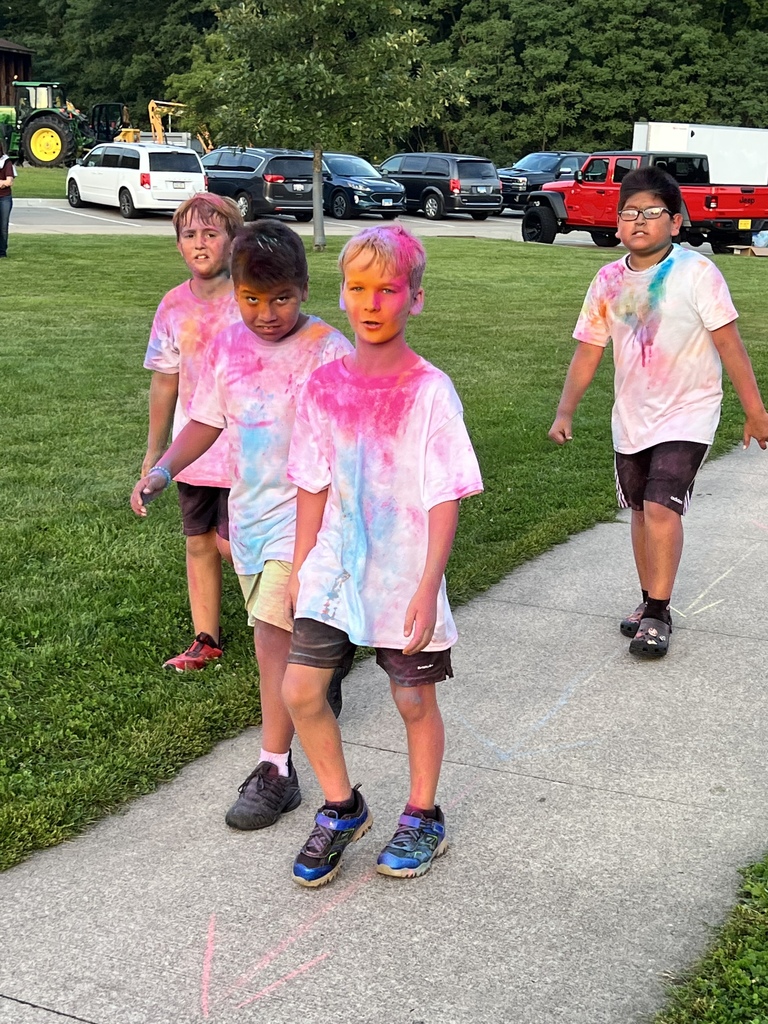 The PTK is hosting a COLOR RUN for The Pre- K through 4th grade students and staff on Thursday, September 15th at Rec Park! We hope for a great turn out, but in order to plan, we are asking for you to RSVP your child by 9/2/22. Please follow the link attached to RSVP your child. You will see time slots designated per grade levels. Those are suggested time slots to help keep each session as close in size as possible, with similar sized/aged kids. In the event you are unable to make the specific time slot, feel free to RSVP in the slot that does work for your family. We look forward to sharing in on the fun! GPS PTK: Color Run RSVP- September 15th, 2022 (signupgenius.com) Volunteers will be needed for each time slot as well. If you are interested in volunteering, please email
galenaptk@gmail.com
or text/call (563) 581-0345. The PTK meeting on September 7th at 5:30pm will be the final Color Run planning meeting, where we will fill color bottles and finalize the event. All are welcome to attend! Thank you!
https://www.signupgenius.com/go/10c0e4eaea92aa0fec43-color


ESL Family Game Night was held last evening at GPS! What a great evening of smiles, laughs and family fun!